Ingredients:
Basmati Rice – 1 cup
Fennel seeds – ¼ tsp
Cinnamon (Karuvapatta) – 1 inch stick
Cardamom – 2
Bay leaves – 1
Cloves – 3
Star anise – 2
Oil – 1 tsp
Water
Salt
Method: (With Step-by-step pics)


Wash Basmati rice well. Take a deep bowl with water and soak rice in it for 1 hr. (Vary the quantity of rice as per the recipe you are using)

Heat water in a deep bottomed pan. More the quantity of water, better. When water becomes hot add the whole spices, oil and salt

Bring water to boil

Strain water from socked rice and add it to boiling water.
Cook on high flame

Cook until rice is almost 75% cooked (it will be cooked again in the biriyani recipe)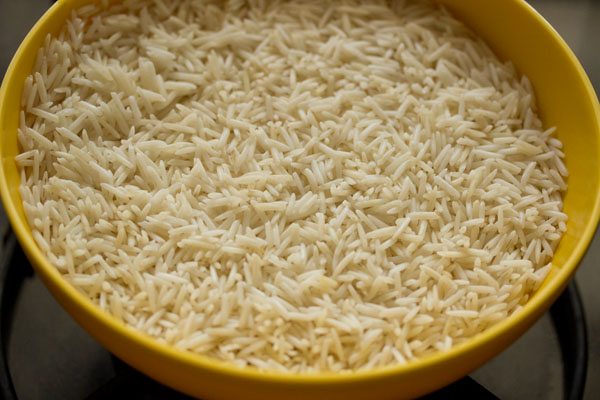 Switch off the stove and drain water. Now the rice is ready to be used for Biriyani recipe!!!!
Related posts: