google.com, pub-8807793439541123, DIRECT, f08c47fec0942fa0

Vazhuthananga Mezhukkupuratti Recipe
Ingredients:
Brinjal – 150g (2-3)
Onion – 1 small
Ginger garlic paste – 1 tsp
Green chilli – 2-3
Turmeric powder – ¼ tsp
Garam masala – ½ tsp
Coconut Pieces – 3 Tbsp
Ghee – 1 tsp
Curry leaves – few
Oil – 3 tbsp
Salt
(Note: Vary the amount of chilli as per you spice level)
Method: (With Step-by-Step Pictures)
Slice brinjal into medium thick long pieces
Put the sliced brinjal pieces immediately into water. Else the color will change
Heat oil in a pan and add sliced onion and sauté till it becomes soft.
Add curry leaves, green chilli and ginger garlic paste and sauté for a min or two.
Add all spice powder, salt and sauté for a min or two
google.com, pub-8807793439541123, DIRECT, f08c47fec0942fa0
Squeeze the brinjal pieces to remove water from it and add it to the pan.
Mix well so that the masala gets coated well on the pieces. Add coconut pieces and mix well
Cover and cook for 5-6 mins in medium flame till brinjal is half cooked. (No need to add water while cooking)
Add ghee and cover and cook again till brinjal is cooked well and becomes soft. Serve hot.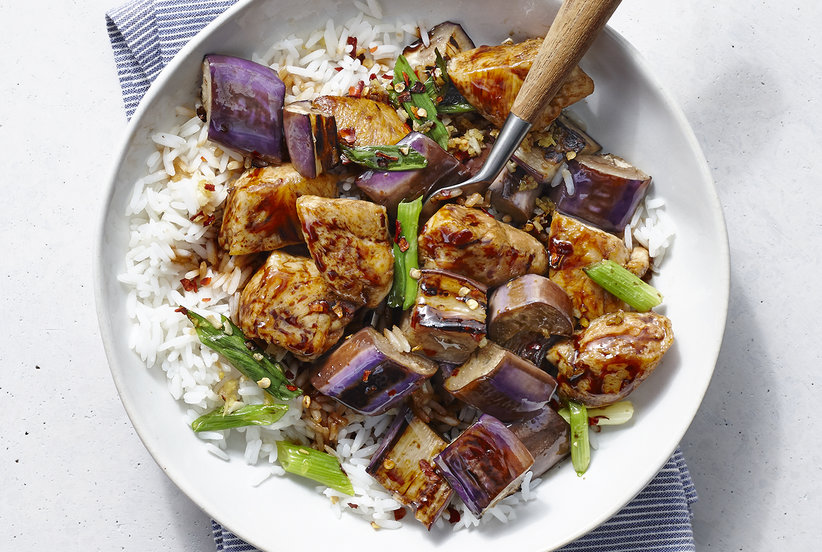 google.com, pub-8807793439541123, DIRECT, f08c47fec0942fa0
Related posts: