google.com, pub-8807793439541123, DIRECT, f08c47fec0942fa0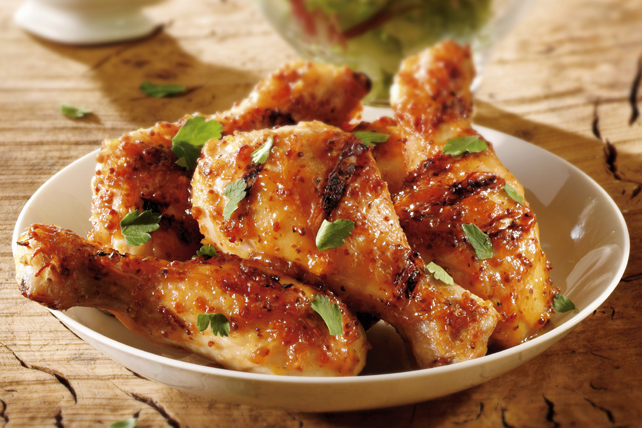 Baked Chicken Drumstick Recipe
Ingredients:
Chicken Legs – 6 pieces
Butter – 2-3 tbp
Kashmiri chilli powder – 2 tsp
Ginger garlic paste – 3 tsp
Turmeric powder – ½ tsp
Lemon Juice – 2-3 Tbsp
Salt
To Dry Roast & Powder :
Fennel seeds – 2 tsp
Peppercorns – ½ tsp (optional)
Cinnamon stick – 3-4 pieces
Cardamom pods – 4-5
Cloves – 3-4
(Note: Do not substitute Kashmiri Chilli with Red chilli powder. Kashmiri chilli is very less spicy and helps to make the masala thick. Vary the amount of chilli powder and pepper as per your spice level. When you make this the spices and salt should be in little higher side. Once its cooked the intensity reduces and tastes perfect)
Method: (With Step-by-Step Pics)

Heat a pan and dry roast all ingredients to dry roast and allow it to cool
Take the chicken pieces
Remove the skin, wash it and squeeze it to remove all water
Make slits on the chicken pieces
Take the dry roasted ingredients
Powder the dry roasted ingredients
Add rest of all ingredients to it
google.com, pub-8807793439541123, DIRECT, f08c47fec0942fa0
Grind it so that everything gets mixed well. Sprinkle little water if required
Add it to the chicken pieces and mix well so that chicken pieces gets coated well with masala
Keep it in the fridge for min 2 hours. The more the better. You can even keep it for overnight.
Preheat the oven to 180C. Take a tray and apply oil on it. Place the chicken pieces on it
Reduce the oven temperature to 160C. Place the tray in the middle rack and bake it.
Melt the butter and keep it ready. Turn the chicken pieces upside down every 15 min and apply butter on it.
Continue until chicken pieces turn brown in color and is completely cooked. (It takes approx 60 min for the same, but it can vary depending on the oven temperature. You can grill the same also. The time required to cook will be less in this case, you should turn the pieces well, else it may get burnt)
google.com, pub-8807793439541123, DIRECT, f08c47fec0942fa0
Related posts: