google.com, pub-8807793439541123, DIRECT, f08c47fec0942fa0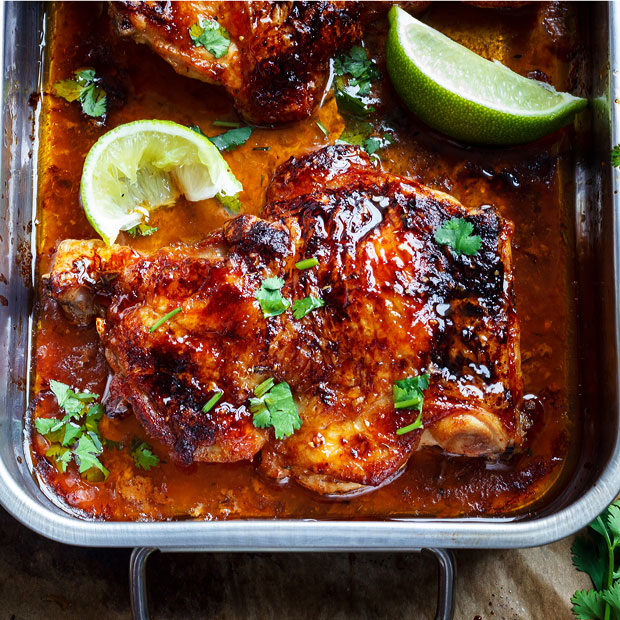 Spicy Chicken Roast Recipe
Ingredients: (Serves 6-7)

Chicken – 1 Kg (cut into medium pieces)
Fennel Seeds – ½ tsp
Onion – 2
Ginger garlic paste – 2 tsp
Kashmiri chilli powder – 1 tsp
Turmeric powder – ½ tsp
Coriander powder – 2 tsp
Garam masala – 1 tsp
Tomato – 2
Curry leaves – few
Oil – 5 tbsp
Salt
To Marinate
Kashmiri chilli powder – 1 tsp
Red chilli Powder – 1 tsp
Turmeric powder – ½ tsp
Coriander powder – 3 tsp
Ginger garlic paste – 2 tsp
Salt
(Note: Vary the amount of chilli as per your spice level. Do not substitute Kashmiri chilli with red chilli. Kashmiri chilli is mild and makes the gravy thick and gives a good color for the curry)
Method: (With Step-by-Step Pics)

Wash the chicken and pres it well so as to remove water well from it. Cut it into medium sized pieces. Mix all the ingredients to marinate. Add chicken pieces into it and mix well.
Do not add water and pressure cook the marinated chicken pieces ( I usually go for 1 whistle and immediately remove the cooker from stove and wait for the steam to go completely. Be sure not to overcook the chicken pieces. Alternatively you can shallow fry the chicken pieces also.
Heat oil in a pan and splutter fennel seeds.
Add sliced onion and curry leaves.
google.com, pub-8807793439541123, DIRECT, f08c47fec0942fa0
Cook with the pan covered and stir in between till onion turns golden brown in color (It takes approx 15-20 mins for this step)
Add ginger garlic paste, all spices and saute for 2-3 mins or till oil starts appearing on the sides
Add cooked chicken and mix well.
Add sliced tomato and mix well
Cook with the pan covered for 4-5 min or till tomato pieces becomes soft
Remove the lid and cook for another few minutes so that gravy thickens. Serve hot
google.com, pub-8807793439541123, DIRECT, f08c47fec0942fa0
Related posts: