google.com, pub-8807793439541123, DIRECT, f08c47fec0942fa0
Mixed Berry Trifle (Easy Dessert)
Ingredients:
Strawberry/ Raspberry – ¾ cup (cut to small pieces)
Powdered Sugar – 3 Tbsp
Whip Cream – ½ cup
Vanilla cake – few slices
(Note: 1 cup = 250 ml
Vary the amount of sugar as per your sweet level
How to make cream with whip cream steps here
Vary the amount of ingredients as per the serving glass you are using)
Method: (With Step-by-Step Pictures)
Take the fruits
Cut it into small pieces
Add powdered sugar into it
Mix well.( By adding powdered sugar the syrup from the fruits starts to ooze out and gives a nice swirl effect for the dessert when we serve)
To make cream with whip cream follow the steps in the recipe here
google.com, pub-8807793439541123, DIRECT, f08c47fec0942fa0
Take the cake slices and crumble with your hands. Take few small glasses and put a layer of cake
On the top of it add a layer of cream and then top it with a layer of fruits
Again put a layer of cream, followed by cake and final a layer of fruit. Chill it and serve. Enjoy!!!!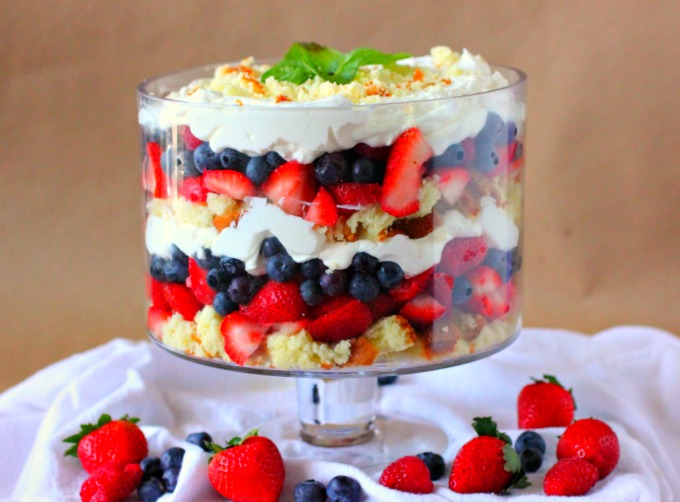 google.com, pub-8807793439541123, DIRECT, f08c47fec0942fa0
Related posts: