google.com, pub-8807793439541123, DIRECT, f08c47fec0942fa0
Eggless Chocolate Wheat Cake Recipe
Ingredients:
Wheat flour/Atta – 1 ¾ cup
Cornflour – 4 Tbsp
Cocoa powder – 5 Tbsp
Baking powder – 1 tsp
Baking Soda – 1 tsp
Salt – ¼ tsp
Sugar – 2/3 cup
Sunflower oil – 1 cup
Sweetened Condensed Milk – 1 can (I used 385g can)
Vanilla essence – 1 tsp
Curd – 2/3 cup
Coffee – 2/3 cup (1tsp coffee powder in 2/3 cup warm water)
(Note: 1 Cup = 250 ml.
When ever you are mixing for the cake with hand or hand mixer, you should mix in one direction only to get soft cakes.
Make sure all the ingredients are at room temperature before you start mixing
Make sure your oven settings are correct, else cakes wont come proper)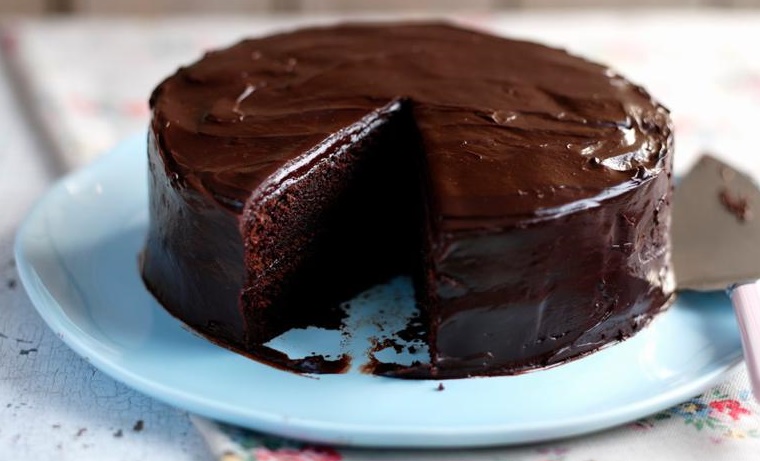 Method:
Preheat oven to 175 degree. Line two 8 inch cake pan with baking sheet (butter paper) and keep it ready.
google.com, pub-8807793439541123, DIRECT, f08c47fec0942fa0
Sift flour, cornflour, cocoa powder, baking powder, baking soda and salt. Repeat it 2 times. Dry ingredients part is ready.
In a large bowl take sugar and oil. Mix with a mixer in high speed until its combined well
Mix in condensed milk and vanilla essence
Add the dry ingredients to it, about 3tbsp at a time mixing after each addition, just until combined. (all step from this step should be done in low/medium speed)
When you start finding it difficult to mix start adding curd and mix
Add coffee and mix until combined.
Batter is ready (The batter prepared will be runny)
Pour the batter evenly into the cake pan.
Bake in the middle rack for 40- 45 minutes, or until a toothpick comes out clean.
Remove the cake from the pan and let it cool. Serve and Enjoy!!!!
google.com, pub-8807793439541123, DIRECT, f08c47fec0942fa0
Related posts: